The Nigeria Media Innovation Program (NAMIP) is excited to announce the first cohort of its Media Product Fellowship. The nine fellows were selected from over 120 applications after careful consideration of their interest in media business development, past work, and their thesis on how the Nigerian media industry can evolve.
This four-month-long programme is designed to build the product-thinking, execution, and business development capacity of up-and-coming media practitioners as well as assist newsrooms on the road to sustainability by embedding these Fellows in their newsrooms.
The selected participants are: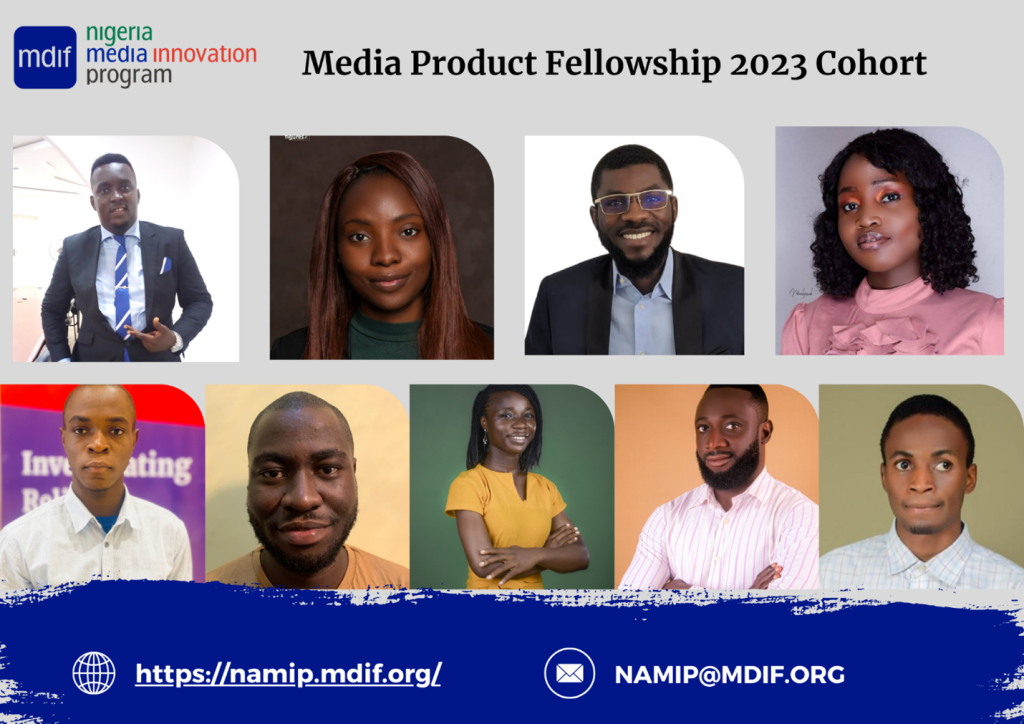 These fellows will benefit from a mix of intense training and capacity building as well as mentoring during their internship.
NAMIP Cohort Nominees
NAMIP extended participation for the first two days of the fellowship to members of its existing newsroom cohort. The following were selected based on their interest in media products and the needs of their newsrooms.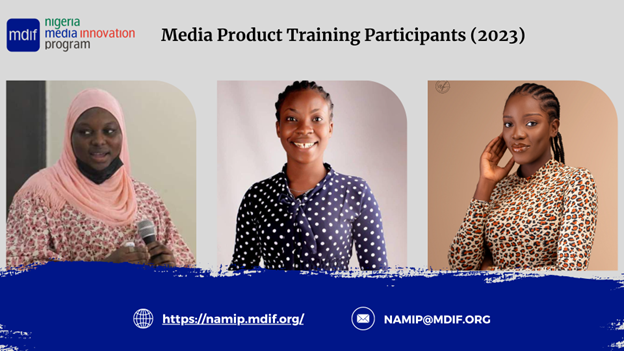 Tamilore Akinkuolie is a Business Development Executive and a producer at TV360Nigeria.
Samira Usman Adam is a media professional with 6 years of practical experience. She is a broadcast journalist, freelance writer, voiceover artist, graphic designer and content creator.
Oluwanifemi Olaifa, a graduate of Mass Communication from Osun State Polytechnic, currently works as Communication Officer at Women Radio 91.7. She creates and coordinates content for social media campaigns and organizations that aligns with brand standards.