NAMIP held its first in-person event in Abuja on 19-20 January, bringing together 28 representatives of 14 participating independent media to share ideas around sustainability, identify areas of potential collaboration and build relationships.
NAMIP is supported by the MacArthur Foundation and the Head of the Nigeria office and Co-Director of the On Nigeria Project, Dr. Kole Shettima, made some opening remarks. He stressed the importance of the work NAMIP is doing as a part of the foundation's plan for the sustainability of the work they have done through the On Nigeria project. He also spoke about the importance of the editorial integrity of the media they support and the relationship between editorial independence and financial independence.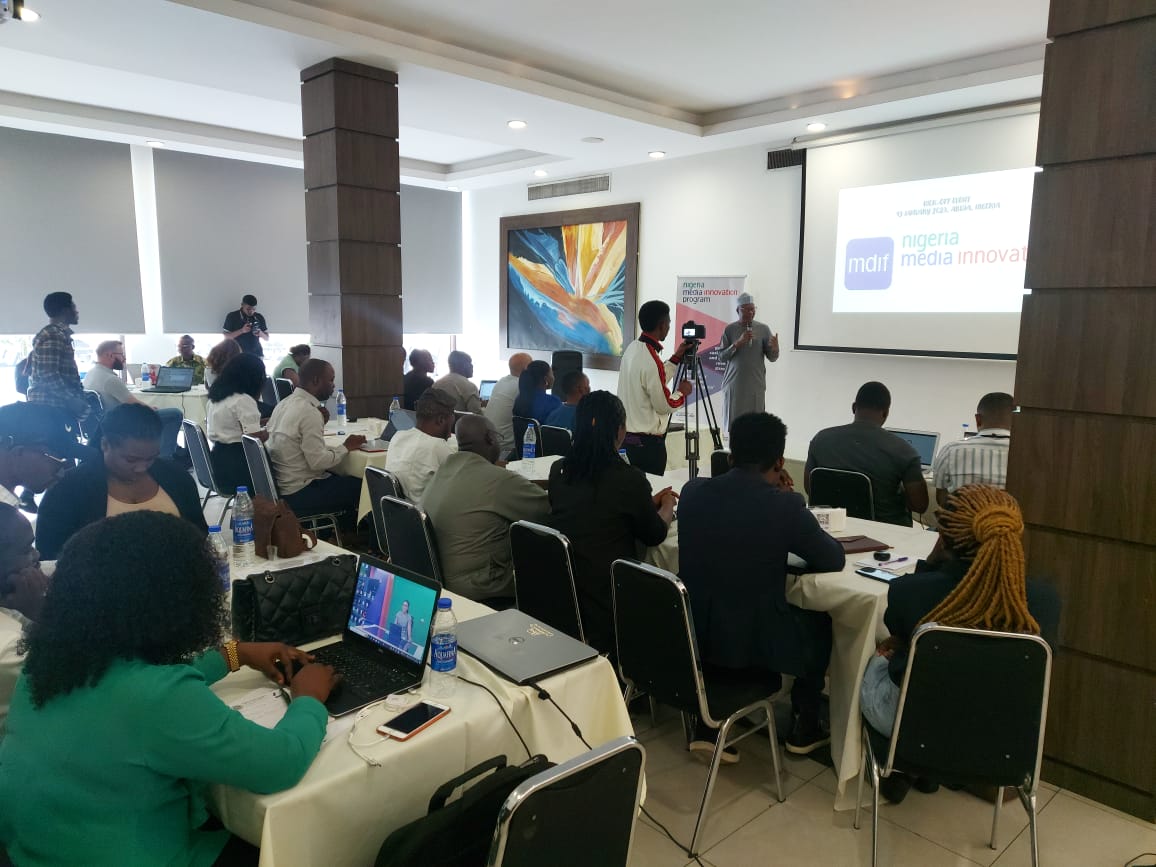 NAMIP's diverse media cohort ranges from organizations that focus on investigative journalism and health information to a community for education news and a fact-checking outlet. The media shared their approach to sustainability with the cohort and the NAMIP team and began to explore partnership opportunities and pin-point areas of immediate and future intervention.
On the second day, the workshop switched focus to a newsletter deep dive led by John Stupart, Newsletter Editor at South Africa's Daily Maverick, a world-leader in membership programs and audience engagement. John discussed what a newsletter can and cannot do for organizations, how to grow newsletter audiences and how to get readers hooked on your newsletters, with concrete practical tips. His insights were an eye-opener for most participants, including several non-NAMIP media joining the event as part of the project's support for the wider media ecosystem. John also offered one-on-one sessions to the cohort, providing personalised advice and support on their newsletter issues.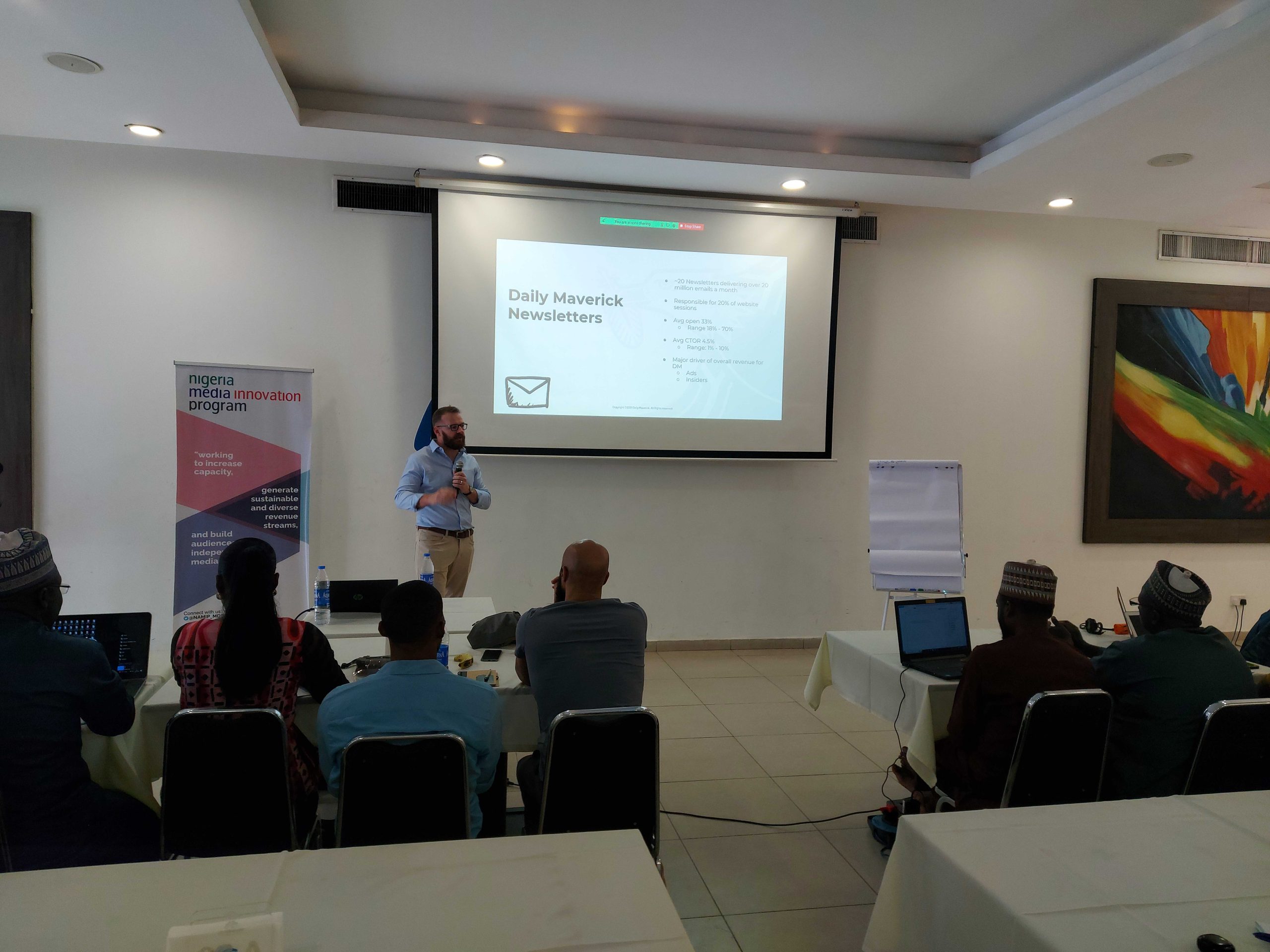 Participants ended the two-day workshop energized by the potential of NAMIP to help them build their business sustainability and eager to start developing collaborations with other NAMIP media.
Participants' feedback on the event was overwhelmingly positive and included:
"John was extremely helpful in the one-on-one talk, his presentation was also very in-depth and amazing. It was very much appreciated," Lawal Damilola, Humangle.
"Thank you for the session. This was a timely and well-thought-out training," Olayemi Amusile, Nigeria Health Watch.
"It was lovely to meet the team. There's the real sense that you are not just going through the motions but looking concretely and creatively at how to support each organisation," Michael Uwemedimo, Chicoco Radio.